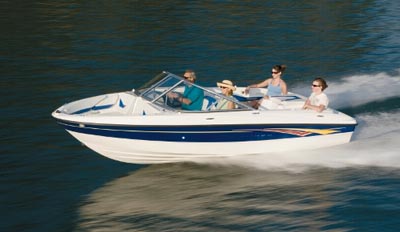 Have you got that spring fever itch to uncover the boat and hit the water for the first time this season? There is nothing worse than being gathered at the dock with a boat-load of people and you turn the key to hear ...rrr..rrr..rrr...and nothing but the sound of your crowd's disappointed "awwww!". So, to avoid that situation, take some extra steps to de-winterize your boat. You could give Don's Dockside Service (512-638-3245) a call ahead of time or at the very least do an easy inspection before setting out on the first trip of the season.
Oil Check: If you did not change the engine oil when you put the boat up for the season, now is the time to do it. Make sure you change the oil filter also. Don't forget the oil in the outdrive or the reminder you get could be expensive.
Battery Inspection: Reattach the cables. Make sure the terminals are not corroded. If so, wipe them clean. If your battery takes water, fill it up. A dry battery is a bad battery. With a battery tester, check the volts and amps. Does it have juice? If it is charged and still no luck, it may be time to buy a new battery.
Fuel System: You also should have topped off the tank with gas to prevent any moisture and condensation from forming in the tank and diluting the gas. Forgot to top off the tank? Happens to a lot of folks - use a product like Sea Foam if you are one of the many people who didn't top off. Change the fuel filter. Make sure the fuel line is attached and not cracked. In the winter these hoses can become dry and brittle. E85 gas was intended to use only in engines designed to run with it. Unfortunately E85 is now mandatory. This should be combated with fuel additives like Sea Foam. Sea Foam can help because E85 problems can disguise themselves as engine troubles. Sometimes it's simply the fuel.